WEDNESDAY, JULY 3--We are open today from 11-3:30

Regular hours for tastings & tours: Thursday thru Saturday, 11-6, or by appointment other days. For groups of 5 or more, or for tours, please call to make a reservation! 301.746.4349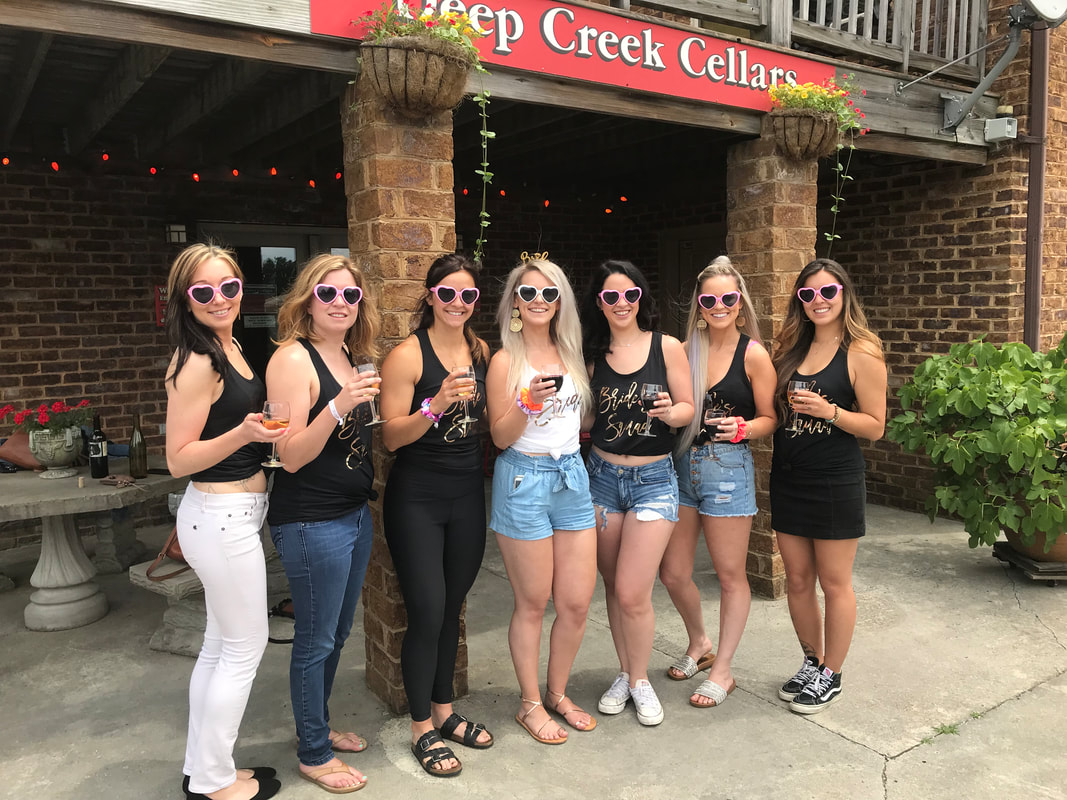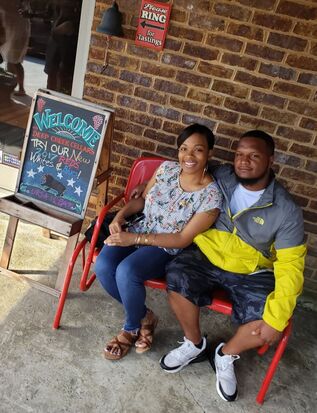 More 30 bridal parties — from the Washington-Baltimore area, or from nearby Pennsylvania — have chosen Deep Creek Cellars for weekend festivities so far this year. Above, in June, it was Kelsey Landroche, center, and her bachelorette besties.

Yet, Deep Creek Cellars remains a popular destination for couples. Right, Brittany Dreher and her beau, visiting with friends, created their own personal memory at the winery.

If you have photos of your Deep Creek visit that you'd like to see featured here, please email us: deepwine@deepcreekcellars.com.


---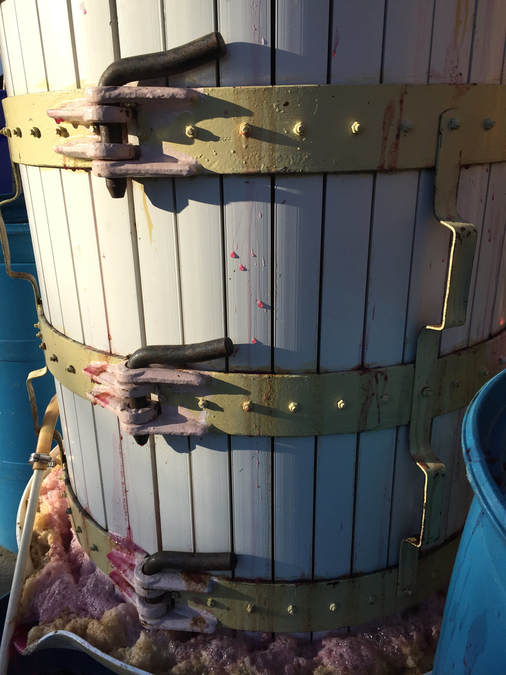 TASTE CONTINUES TO GROW FOR NATURAL WINES!
We're excited to share THREE major media stories about something we've been doing at Deep Creek Cellars for 20 years. We certainly concur with the spirit of natural wine-making and the growing interest among food/hospitality professionals and consumers alike.
A master sommelier is quoted (in the third link) as remarking about natural wine's "fizziness" and "weird smells." It sounds like she got some bad wine! Wine flawed due to technical problems is — natural or not — a bad wine. Such wines should not end up in the bottle at any winery.
However… in the same way that consumers in the last decade have come to appreciate the incredible diversity of flavor and style in American craft beer — it's starting to happen with wine, too. The key is to have an open mind. As we like to say, at Deep Creek Cellars "we make wine for the worldly and adventurous palate."
We use as few interventions and agricultural inputs as possible in the vineyard — "great wine starts in the vineyard" holds true most of all for natural wine — and we follow through in our cellar.
We want our wines to express the age-old, mysterious bond between the winemaker, his crop, and his site — as affected each vintage by the season's weather.
Fundamentally this requires avoiding excessive oak aging, which can easily mask the genuine fruit flavors of the grape and the year's unique conditions. We also use native yeasts during fermentation, then allow our wines to age in our cellar according to nature's meandering processes. Even our secondary fermentation during aging — in which harsh acidity is softened through metabolic action — occurs only on nature's schedule. Finally, we never, ever filter; such high-tech maneuvers may make the wine perfectly clear in appearance, but doesn't it only stand to reason that subtlety of flavor will be lost?
In general, the flavors of natural wine are more "complete." Other descriptors that we hear most often in our tasting room include "pure," "deceptively complex," "I wasn't expecting that!" and "wow! — how yummy."
So, despite certain misconceptions about some aspects of the wines featured in the first story— it is still very gratifying to see more wine lovers who now understand that there is a reason natural wines (like ours) DO NOT taste like a Cab grown in Napa Valley, and it's actually intentional. Cheers!
•
Has Wine Gone Bad?
The Guardian's Stephen Buranyi reports that 'Natural wine' advocates say everything about the modern industry is ethically, ecologically and aesthetically wrong - and have triggered the biggest split in the wine world for a generation.
From the story:
The rise of natural wine has seen these unusual bottles become a staple at many of the world's most acclaimed restaurants – Noma, Mugaritz in San Sebastian, Hibiscus in London – championed by sommeliers who believe that traditional wines have become too processed, and out of step with a food culture that prizes all things local. A recent study showed that 38% of wine lists in London now feature at least one organic, biodynamic or natural wine … – more than three times as many as in 2016. "Natural wines are in vogue," reported the Times last year. "The weird and wonderful flavours will assault your senses with all sorts of wacky scents and quirky flavours."
•The Taste Trends Powering Natural Wine's Perfect Storm
Check out this informative account, by VinePair's Betsy Andrews, on the rising appreciation for natural wine, especially among those who seek out craft-made beers and spirits, or healthy, whole, minimally processed food. 65 percent of wine drinkers ages 21 to 35 are interested in natural wines,
according to a 2015 Nielsen survey
. Whereas their parents might have gone for jammy
Cabs
and
Zins
, younger drinkers are embracing the bitterness that balances out the fruit in natural wines.
"That savory aspect is delicious and makes it far more food-friendly," says Alice Feiring (author of "The Dirty Guide to Wine"). "Millennials into food maybe also view wine as food and
not as soda
." (emphasis ours!)
•The Next Big Trend in Wine…
And finally, Business Insider speaks with Master Sommelier Alpana Singh, a multi-restaurant owner and past TV personality and
food critic, at the James Beard Leadership Awards in Chicago this month about wine trends within the industry. Aside from rosé, Singh noted the
growing popularity and controversial nature of natural wine. "Natural wine is very controversial, if wine can be controversial," she
said. Though many of her clients still seek precise, traditional taste in wines, there are those who say wine is supposed to be "…made without intervention and being true to the earth and soil."
---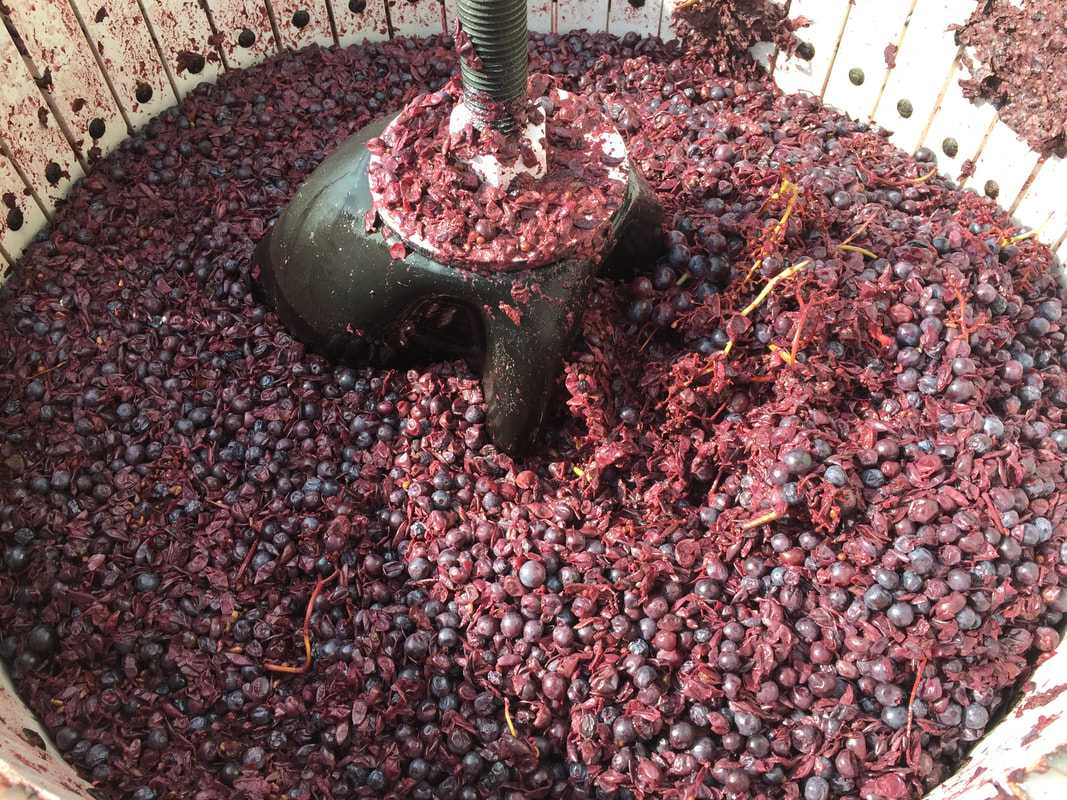 Wine and good food, cooked in cast iron...
If you talk food and wine with winemaker Paul Roberts during your visit, you might take home both wine and cookware for your dinner! Don't miss a chance to browse the the winemaker's ever-changing collection of vintage enamel cookware in the winery tasting room gift shop. It's hard to miss the jewel-like colors and great functional design from Le Creuset, Descoware, Dru Holland, and other designer European brands — all at bargain prices. (Also, buy from our selection on-line, via Etsy @Keepsake Cookware.)

Wait! Stay Right There!
If it's local wine-sampling and wine appreciation you want, but visiting the winery doesn't fit into your group's tight schedule while at Deep Creek Lake, then let winemaker Paul Roberts come to you for a special "custom tasting." With 30 years of experience, Paul creates fun and rewarding wine-education experiences for groups — corporate retreats, family reunions, or friends just sharing a few days away from work — at your party's DCL home or cottage. We're taking reservations now for Summer 2018. Contact us to discuss the options!

Wines made by hand that speak to the heart and mind…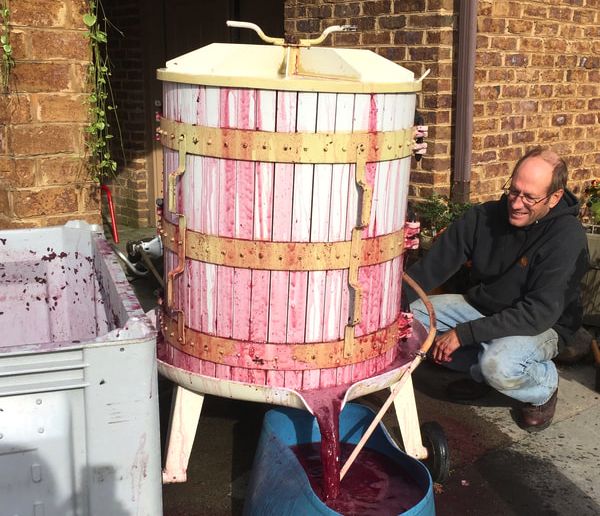 We are a small winery in the mountains of western Maryland emphasizing wines made from grapes that reflect their soil and site, mostly dry in style and meant to pair with good food. The winery is located near major mid-Atlantic tourism destinations: Maryland's Deep Creek Lake and the scenic Laurel Highlands of Pennsylvania. In our own vineyards, we use sustainable farming practices for "natural wine-making" — relying on wild yeast fermentation and no filtering. Many of our bottlings contain no sulfites. We make similarly low-tech wines from grapes grown in other Maryland climate zones: classic red and white Pinot and Cabernet Franc from a limestone ridge-top near Cumberland, unique native American Norton from quartz-rich soils in Carroll County, and spectacular dry Riesling from clay-over-limestone in Howard County. A little-known facts is that we are emerging as one of the few Mid-Atlantic Pinot Noir specialists.

Our wines are sold in the best shops (and in a few fine restaurants) in Maryland, the District of Columbia, and in some vintages, in New York City and Chicago.

When visiting Maryland's popular mountain vacation-land, husband and wife team Paul Roberts and Nadine Grabania invite you to plan a stop at their boutique winery. Deep Creek Cellars is unusual among Eastern U.S. wineries in that it is not primarily an entertainment venue; rather than soft-rock, chili cook-offs, and sugary wine confections, our focus is crafting fine wines for adventurous and worldly palates. We like to say: we make wine like most of the world drinks.


---